VALENCIA I SPAIN
EDUCATIONAL ACTIONS I PREVENT SEXUAL HARASSMENT IN THE STREET I INNOVATION STRATEGIES
THE PROJECT IN A FEW WORDS?
Youtube link:
"Way Home" (In Spanish : "Camino a casa") is a program to raise awareness and prevent sexual harassment in the street. Through artistic methodologies and social innovation strategies, it seeks social transformation in terms of gender inequalities in the way people live and move around the city. The educational actions carried out within the program stand out, especially with a diverse young population. The methodologies used are mainly: situationist drift, psycho-geographical mapping, exhibition as a cultural action of resistance and artivism.
DURATION?
The program is currently active. It has been active since 2017. Its first 4 years of life were purely educational in nature, but it is now a broader program that aims to combine education with awareness-raising and advocacy.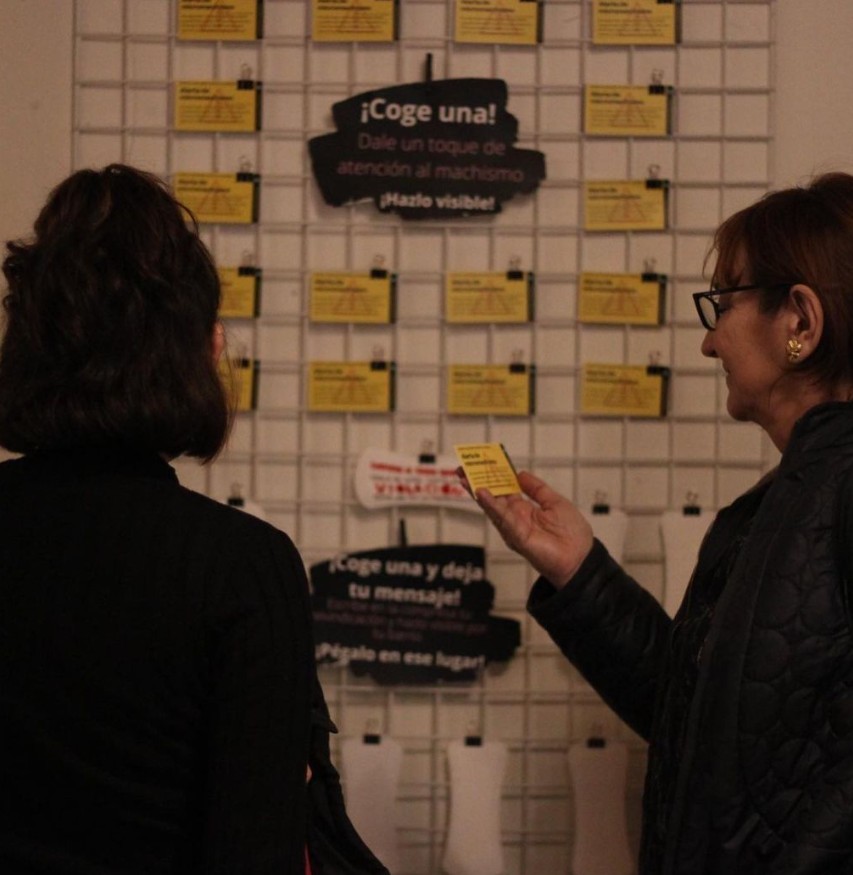 CONTEXT OF THE PROJECT WITH THE COVID PERIOD?
It was not created during covids, but before. The covid made it difficult to carry out face-to-face sessions with groups, which was its objective during the first phase of the project. Now that we are in the second phase of the project, covid helped us to systematise all the testimonial results and the artistic production generated previously, to create a guide-report (online on our website) and to propose new lines of action.
WHO ARE THE PARTNERS?
We have collaborated with:
1) Formal educational institutions and entities of the País Valencià (institutes and schools of the País Valencià),
2) Youth institutions and entities (CMJs Valencia, IVAJ and Consell Valencià de Joventut),
3) Social entities such as NGOs and associations,
4) Public institutions linked to the City Council of Valencia (Department of Equality, Department of Youth and Social Innovation). The collaborations have been diverse: participating in the project, including activities in their program or financing their own activities.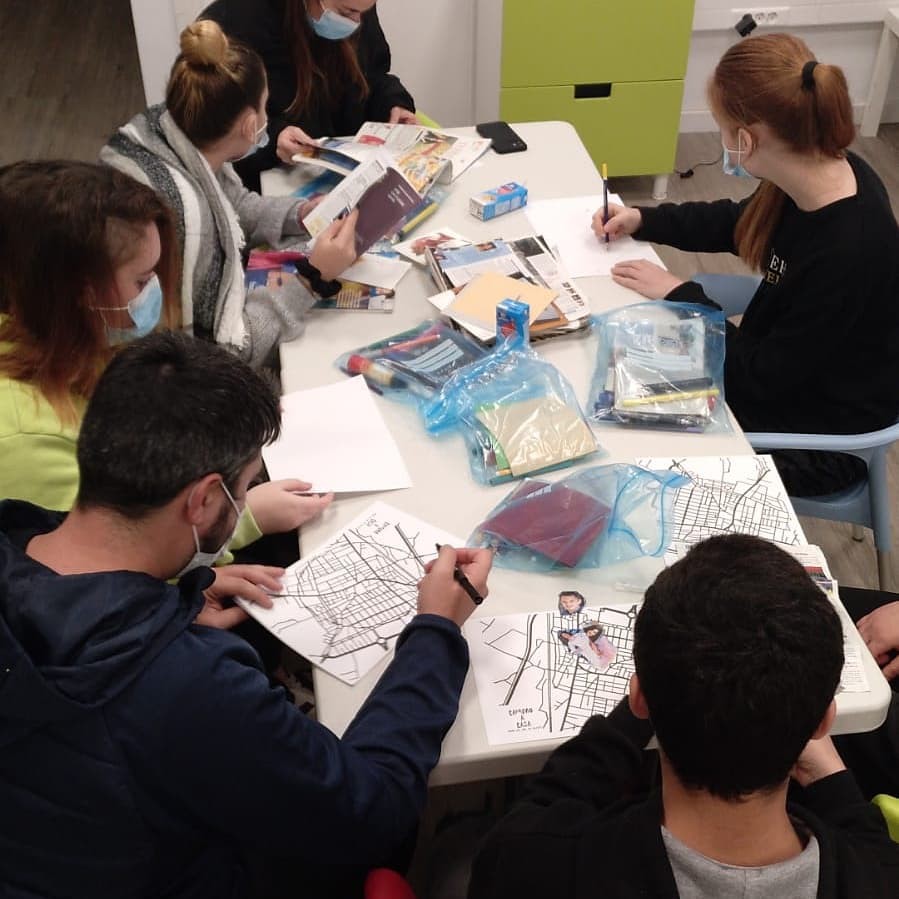 WHAT ORGANIZATION? WHAT ARE THE STEPS OF THE PROJECT?
The project is developed by the team of the Asociación Cultural Fractals Educación Artística. An interdisciplinary team formed by 3 women art educators with training in fine arts, art history, cultural mediation, formal education, art education in social and cultural contexts and social integration.
With experience in the formulation, coordination and execution of feminist, intercultural and community development projects. Specialised in artistic methodologies. The artistic techniques they use vary according to the specific needs of each project and each group, being specifically all those devoted to plastic arts (photography, video, artivism, mural, painting), touching on body art (image theatre) and combining it with socio-cultural strategies (mapping and drifting).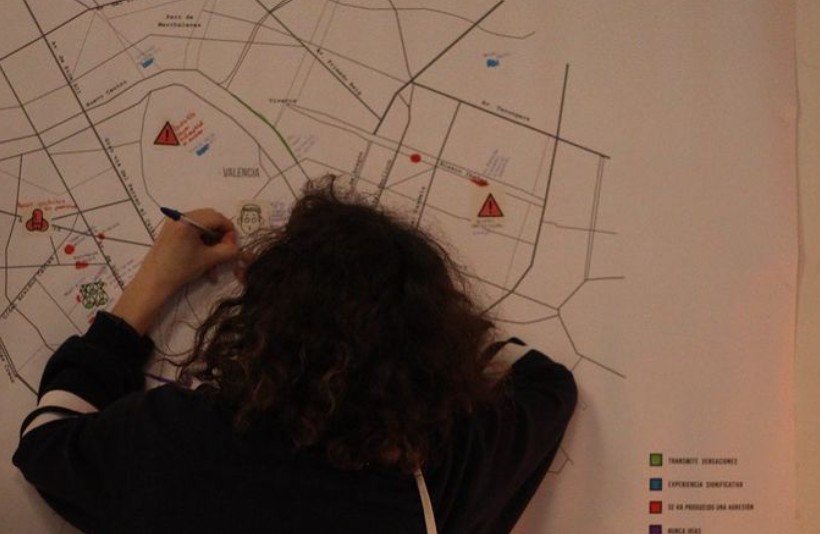 WHAT WORKED WELL IN THE PROJECT?
The possibility of working with young people, putting their voice in the first person, collaborating with institutions that give the opportunity to develop these methodologies in non-formal educational settings, through art.
WHAT WORKED LESS WELL IN THE PROJECT?
Adaptation to covid has been difficult. On the other hand, funding is scarce for the continuity of the project.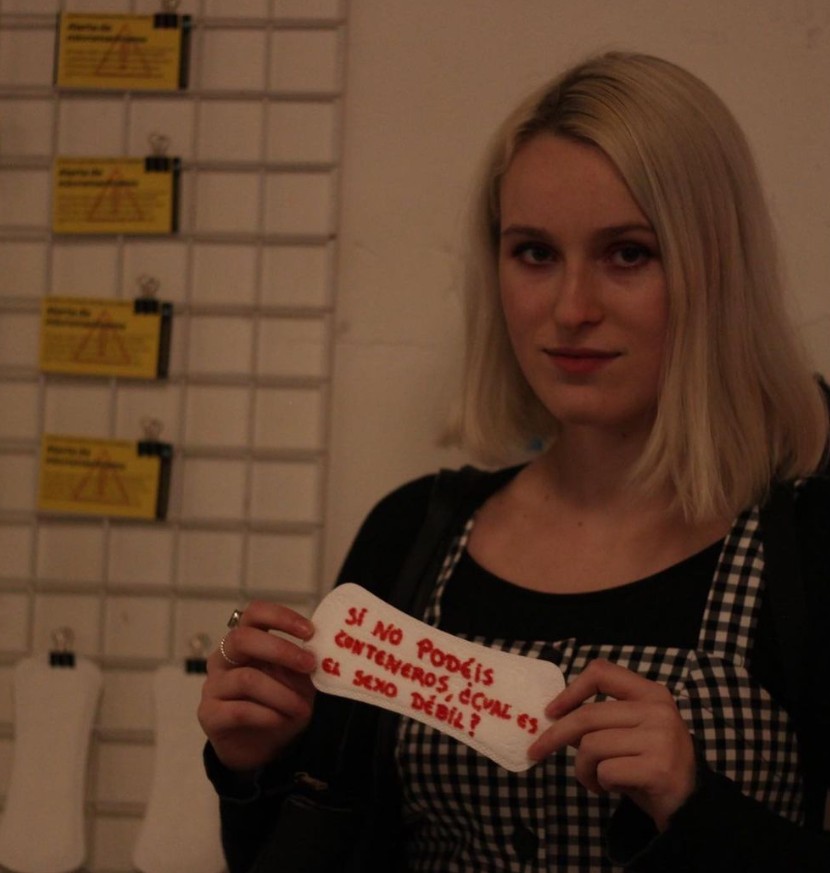 PROJECT DESCRIBED BY BACKSLASH