En novembre dernier, l'équipe du Forum du Rocher emmenait une dizaine de personnes en immersion créative à Munich : cinq jeunes adultes des quartiers prioritaires de la métropole bordelaise, des éducateur.ice.s et une artiste. Entre workshop pour les un.es, échanges de pratiques et d'expérimentations pour les autres, le projet Creative Invisibles* ouvre un champ des possibles revigorant.
https://lerocherdepalmer.fr/forum/opus/invisibles.creatifs/11.2022.php
Despite EU and Member State policy efforts to support young people in the wake of the 2008 financial crisis, young people were also hardest hit by job loss during the COVID-19 crisis. Overrepresented in the sectors most impacted by pandemic restrictions and more likely to work on temporary contracts or part time, 12% of 18- to 29-year-olds who responded to at least two rounds of the Living, working and COVID-19 e-survey reported that they had lost their job, with 12% of students also facing unemployment
-Unemployed or inactive young people were most likely to experience housing insecurity than other groups during the pandemic (17% in spring 2021) and reported difficulty making ends meet (43%), as well as having no savings (39%); however, over half of young people reported living with their parents, which provided some security. Unless young people can participate actively in education and the labour market there is a high risk of their long-term disengagement with serious implications for their and society's future.
-The COVID-19 crisis had a disproportionate impact on young people's life satisfaction and mental well-being compared to older groups. This improved between spring and summer 2020 when lockdowns eased but dropped to its lowest point in spring 2021 when restrictions and school closures returned, contributing to a decrease in life satisfaction and mental well-being where nearly two-thirds of young people were at risk of depression.
-Young people's trust in institutions overall also remained higher than other groups despite being hardest hit by the COVID-19 crisis in terms of mental health and employment. It will be important for policymakers to build on this social capital and ensure investment in youth remains at the top of the EU policy agenda.
-A wide range of measures were introduced to support young people during the pandemic. These included the reinforced European Youth Guarantee, national initiatives to keep young people in education, and measures to reduce barriers to existing financial support and social protection specifically for young people; however, many of these policy responses were temporary. To ensure greater resilience in future crises, it will be crucial for policymakers to prioritise long-term measures for young people, such as permanent improvements in access to work and apprenticeships and measures to increase job security
For further information, follow link below to full article:
https://www.eurofound.europa.eu/publications/report/2021/impact-of-covid-19-on-young-people-in-the-eu
Ever heard of Parkour?
It is one of the most popular urban sports! Parkour is a discipline that represents the natural approach and the return to the origins. It is identified as the art of movement, the ability to move from one point to another in the most efficient way possible (efficiency is measured in the simplicity, safety and speed of the athletic and acrobatic movement) using only the body and exploiting the surrounding environment - natural or urban - through running, climbing and jumping. To build a personal and alternative route. In this way, for example, a banal handrail is transformed into a launching ramp or a slide.
Among urban sports, the parkour is the one with the greatest appeal but this is not to be underestimated, in terms of physical preparation, and - less than ever - approached as a hobby. Like all sports, this outdoor activity involves physical and mental preparation. And, through specific training, you can awaken and train inborn skills.
Among the main movements of the parkour, at least the basic ones, there are: cat leap (position anticipated by a jump in which the arrival is with the hands clinging to the edge of the wall, and the feet resting on its surface), climb up (technique to overcome an obstacle effectively, starting from the position of cat leap), dyno (starting from the position of cat leap, projecting the hands upwards, to cling to a hold and climb).
Other urban sports
The list includes skateboarding and inline skating (among the most popular urban sports), urban climbing (protrusions, walls, concrete buildings, urban golf (playing golf in the city, in the company of friends or acquaintances, remaining true to the original spirit of this practice), bike polo (cycling variant of the sport of polo, where horses are replaced by bicycles and with teams of three players).
The rediscovery of the metropolis also passes through urban trekking, fast walking through the city streets, river surfing (some rivers, thanks to the irregularity of the seabed and the play of the currents, are particularly suitable), slacklining, the evolution of equilibrium, or walking along an elastic tape anchored to two poles (the trees of a park or the sign posts) without supports or holds. All this is done in compliance with safety regulations and by training in the gym or fitness centre under the guidance of professional trainers for the athletic preparation of specific sports.
To find out more about urban sports, read the reference blog listing full details of blog above:
Parkour and new urban sports: the art of movement: https://www.technogym.com/my/newsroom/parkour-definition-tips/
---
The European E-learning Institute (EUEI) is committed to providing high-quality learning experiences and innovative educational programmes which engage learners from a range of sectors and socio-economic backgrounds. EUEI is committed to promoting social cohesion, inclusion, and sustainability across Europe, making them a perfect fit for the Inclusion Sustainable Futures for Enterprise Centres.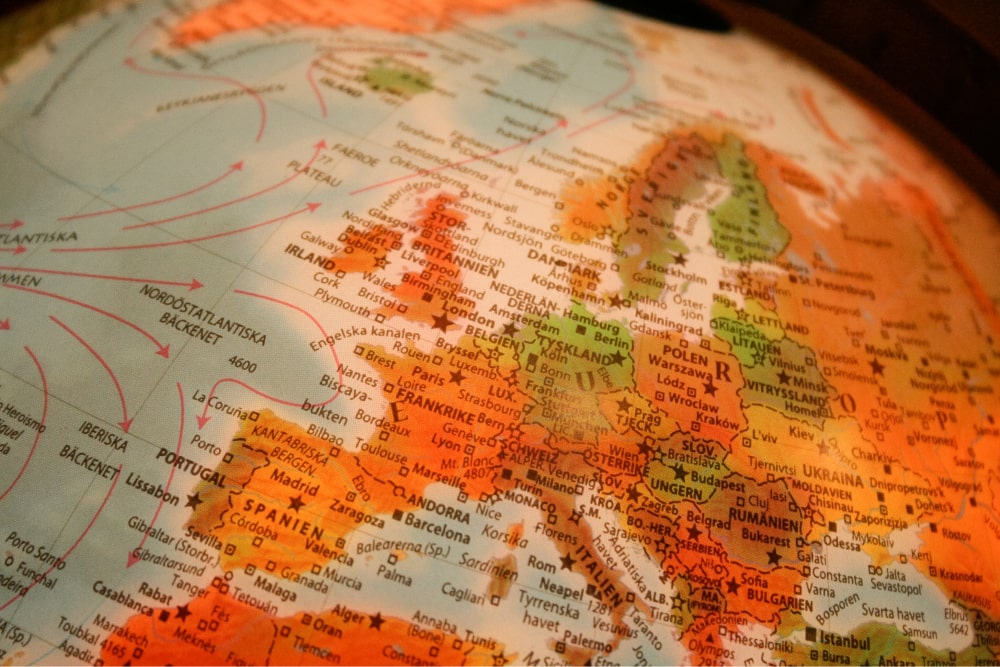 Our experienced team of trainers, researchers and technical experts are uniquely placed to guide educators from VET, HEI, Adult and Youth sectors to harness the opportunities that innovative and collaborative e-learning and digital tools offer for learners.
We specialise in the delivering of high quality, responsive and innovative projects to educators and learners in the topics of pedagogic approaches, entrepreneurial competences, digital skills, inclusion, and sustainability.
---
Meet our Climate Champions at EUEI working on the ECCE project
Canice Hamill- Managing Director
Canice has worked in the field of lifelong education for over 20 years and is recognised as an expert in instructional design and the development of e-learning solutions for education and training. A former trainer and lecturer, Canice utilises a holistic approach to creating innovative, interactive learning environments and works closely with tutors, trainers, and development teams, emphasising the importance of empathy and user experience in every learning solution.
Our Logician -Innovative Inventors with an unquenchable thirst for knowledge
---
Catherine Neill- European Project Manager
An experienced EU project manager, Catherine is an integral member of our team. She is an effective communicator and has a strong background in areas of Inclusion. The oldest of 5 children Catherine quickly learned how to lead the pack, utilising organisational skills alongside her passion for helping others, she is committed to making the world a more accessible, sustainable, and friendly place.
Our Protagonist -Charismatic and inspiring leaders, able to mesmerise their listeners.
---
Aine Hamill- European Project Officer
Aine plays an important role in the learning design and subsequently in evaluating the effectiveness of our eLearning products on completion. Aine is always keen to engage with her creative side and implement the newest digital tools, pedagogies, and trends into our e-learning solutions. She is passionate about finding effective and relevant ways to engage learners from all walks of life.
Our Defender-dedicated and warm protectors, able to implement ideas and "create order from chaos".
---
Including our key role in the initiation of the SFEC project we will also work tirelessly alongside our project partners to deliver the highest quality project results as possible. Within the project EUEI will develop the project website and be responsible for the technical realisation of the materials.
Learn more about EUEI here:www.euei.dk